Funky Tortoise Ideas
---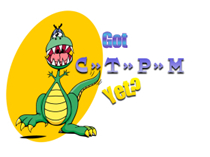 Well, this is not quite a "funky tortoise". It's more of a "funky crocodoyle".
Cheers
Kenneth Doyle
a.k.a "Crocodoyle Dundee"
Founding member of the...
Woolloomooloo Back Patters Club.
The membership list has now been reopened.
Only 'silly' people need apply, below.
---
Complete silliness obligations, club rules, protocols, the secret back pat plus your first lesson in Wiradjuri (an Australian Aboriginal language) will be returned by email upon completion of a thorough background check of the WBPC applicant by INTERPOL. Investigation usually takes about 5 minutes, depending on your ISP.
---