Article Marketing Tactics
---

Article marketing has been, and always will be a SOLID way to promote your business on the Internet.
Why so?
The Internet Is...
A Raveneous Consumer Of CONTENT!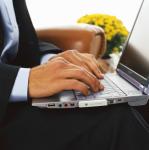 It's a glutton, a pig... gorging itself on more and more content (words, copy, reviews, opinions and attitudes etc) each and every day.
Imagine the Internet without WORDS!!
"Nothing, nada, zilch (ain't no one home)!"
---
Search Engines NEED WORDS to be able to rank your web site,
Internet Users/ Consumers NEED WORDS to be able to make decisions about products and services,
Ezines NEED WORDS to communicate with their subscribers,
Bloggers NEED WORDS to air their various opinions.
---
And, all you have to do to BENEFIT from this never ending voracious appetite and NEED for words is...
WRITE 'Stuff'...
(well not quite 'stuff', but 'stuff' that MEANS something to someone).
And Submit Your 'Stuff' To Ezine Editors, Specialist Article Directories Etc...
(keyword-optimized of course) so you can get the widest coverage for your articles... found and ranked by the Search Engines... well positioned so that your articles are read by YOUR target market.
OR...
Hire A Skilled Writer, (who's also a keyword optimization expert, and article submission specialist) To Create Your Article Marketing Campaign For You That Get Your Offers Before Many Thousands Of Prospects In YOUR Name!
That's right, all your articles are written as "you". You become the expert!


CLICK HERE To Get The Details On Our Service
And To Order Your Own Article Marketing Campaign!