Internet Marketing Mentor
---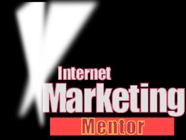 Ever wanted to "pick the brains"
of an Internet marketing expert?
Well (shortly) you'll be able to do just that (pick my brains)... right from your very own desktop, live... and with audio!
---
Complete the form (below) and we'll let you know as soon as this (our new service) is available. Your email address is only being requested so that we can contact you when this new service is available.
Kenneth Doyle - Internet Marketing Mentor