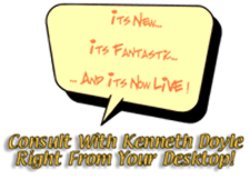 *Loss-Leaders*
An OFFline sales tactic that works ONline
OFFline Retailers regularly use a selling strategy called a "loss leader" to get people into their stores.
When your local Supermarket discounts that export-quality jar of coffee to more than half its normal price, it's not because they have got a shipment of the stuff at a greatly reduced price.
They actually make a loss selling it to you at that price. In retail this technique is called "working the margins" (meaning profit margins.)
So, why?
The purpose of a "loss-leader" is INCENTIVE.
AND... the purpose of this INCENTIVE is to get you into their store, so you'll buy more than just that discounted jar of export-quality coffee.
Now, ask yourself this question. "How often have you gone into a store (in response to a loss-leader advertisement)and ONLY bought that advertised loss-leader?"
Loss-leaders need two elements to work.
1. Something used every day
2. Exceptional value for money
---
Working the loss-leader strategy on the Net.
The loss-leader selling tactic translates extremely well on the net... but here you've got to work it with a twist.
As you don't have a physical store for people to walk around - and thus buy other products - you have to do it WITHIN the quality of the loss leader itself.
Sitesell's flagship product Make Your SITE SELL is an excellent example of the net-use of a loss leader.
Without a doubt "Make Your Site Sell 2002" (at 1,540 pages, $25.02 USD) has to be the definitive work on the net about constructing a site that sells. Straight up, there's just exception value in Dr Ken Evoy's book.
You can even get a free trail of MYSS 2002 @
---
Now... What happens here?
Well. remember the 2 elements needed for a loss-leader.
1. Something used every day. Now, what is it that anybody working seriously on the net would value, and use? How about a book about "Making Your Site Sell?"
2. Exceptional value for money. People have got divorced over MYSS 2002, it's that good a read.
What Ken Evoy does here with MYSS 2002 is lead you into the SITESELL "store" with his digital loss-leader, MYSS 2002.
Once inside the Sitesell "store" you'll never want to come out, because it's arrayed with all these wonderful and proven products & tools for selling on the net.
The creation of the desire to enter the MYSS "store" originates from WITHIN the value of the content in MYSS 2002. This is a digital loss-leader in action.
---
How do you use a loss-leader in your own web business?
Think of the two necessary principals.
1. Something used every day. Give away - or sell at a greatly reduced price - something of exceptional value that pre-qualifies your target customer.
This might be an ebook, software, a gift voucher etc. The nature of your loss-leader will be determined by the natureand purpose of your site.
2. Exceptional value for money. It must be clear to the recipient that the item is of exceptional value. This is either clear at the point of the "transaction." or it becomes clear after a person has read or used your loss-leader.
AND then ...
This item - your loss-leader - leads into another transaction. This may be a sale in your product range, or some other pre-determined action.
The offline retailers loss-leader selling tactic can work exceptionally well on the net. Try it.
Live Well. Expect Success!
Kenneth Doyle - e*Analyst
Copyright (c) 2002
---
"If you haven't worked this out, you soon will.There's a lot of NONsense zapping around in cyber-space.
Find out what works, what doesn't... and what's worth your money."
Subscribe To The e*Analyst Qzine!
---
You have permission to publish this article electronically or in print, in your Newsletter, on your web site, or in your E-Book, as long as the (above) author's Resource Box and links are included.